Myspace, Instagram, or WhatsApp, appropriate? However, there is another app that's concentrated on dating and really should be on your list. It really is Tinder, an online relationships and geosocial networking application that's very popular among family, kids, and children these days.
With this particular dating application, people can view each other's profiles. If they discover someone intriguing, they can swipe to fit with them. After this, you'll be able to change information using them. If you're single and seeking for anyone, this system are a fantastic selection for your. However, one cannot state the exact same about children, adolescents, and cheaters.
When it comes to they, it becomes essential to track Tinder. In regards to they, when you need to know how to hack someone's Tinder account, the audience is here to your recovery. This blog post centers around how exactly to do this for Android cell phones and an iPhone. With no delay, why don't we begin.
Is It Possible to Hack Someone's Tinder Levels?
As soon as you seek out tips crack someone's Tinder profile, a lot of people believe it's a difficult job. While Tinder does have their safety and confidentiality handles, you're able to crack they for the ideal reason. In fact, if you're doing so to help keep your young ones and household secure, performing this is a lot easier than you'll ever think about.
Because of it, you need to understand whether your families is on Tinder. You can start by looking around anyone about it if you have an account. Otherwise, there's a way to hack any Tinder account from another location and secretly. Yes, your look over that correct. It is also possible with a Tinder spy application. Permit us to discover how these an app will work for Android os and new iphone 4.
Track A Tinder Profile Without Root (Android)
A lot of us realize hacking is actually incorrect both morally and lawfully. But if you find yourself carrying it out to truly save your family members, as opposed to getting your in some trouble, it could save them as a result. In the event that profile you need to crack runs on an Android telephone, you must know tips crack someone's Tinder membership on Android os. Well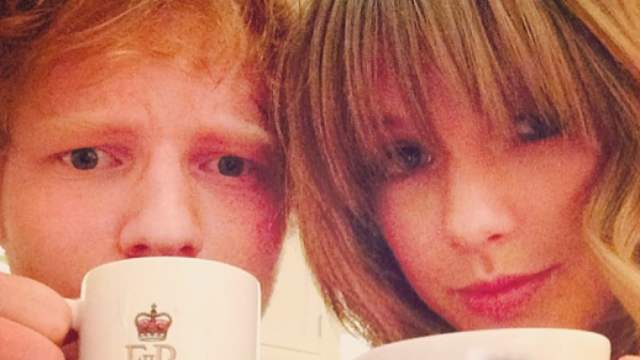 , a Tinder spy app works completely okay for it.
To become capable keep track of a tinder profile on Android os, you mustn't only seek out a security app that lets you spy on an Android os cell from another location but also the one that enables you to do this without underlying. In simple keywords, you'll need a spy software which provides Android spy without root.
Using the appropriate mobile tracking app, you'll be able to spy on any Tinder accounts from another location and secretly. Additionally, you certainly can do greater than Tinder monitoring. Some of the further functions that you can get with this specific sort of software integrate WhatsApp monitoring, GPS area monitoring, delicate records alert, and much more.
Track A Tinder Profile Without Jailbreak(iPhone)
The application form Tinder, outstanding location for those interested in suitable fits, also operates on iPhones. Should your kid or wife is the owner of one, they may be making use of Tinder upon it. When this occurs, one needs to trace a tinder membership on new iphone. While a Tinder spy application may allow you to do so remotely, always check for an application that can spy on an iPhone without jailbreak.
Normally, the spy app adaptation that runs on an Android os phone doesn't operate on a new iphone. Truly, consequently, while looking for a cell phone spy software, you need to makes it suitable for the mark tool. Furthermore, installing the device process in the two cases differs also.
As you need certainly to download the Tinder spy software towards target phone-in the situation of Android, an ideal spy app lets you crack someone's Tinder membership without set up. Now, permit us to move ahead towards strategies you need to know to be able to see how to crack someone's Tinder levels. Let us start out.
Procedures to Tool Someone's Tinder Accounts
Before the steps to crack someone's Tinder account, let's expose you to the very best spy application for this – Spymaster professional that's available for Android in addition to iPhone. While buying they, you only must ensure it's suitable for the prospective equipment – even though it is compatible with virtually every Android and iOS mobile out there.
Should you want to learn regarding it, you can check out Spymaster expert feedback online. Today, permit us to discover the truth the exact measures for how to crack someone's Tinder accounts. Take a glance:
When you need to crack someone's Tinder membership, you will want to buy Spymaster expert first. For an iPhone, have the Spymaster Pro new iphone spy application, and Android, buy the Spymaster expert Android spy application. Always do this from the official internet site of spy app.
Then, if you possess the Android os spy adaptation, you'll want to carry out a 3-5-minute set up process. For this, simply stick to the Spymaster expert Android os setting up guidelines.
For a new iphone 4 version of the spy application, installations isn't needed. You can just use the iCloud credentials associated with Apple cell, and you're ready to go. Once again, for this, you can easily follow the iphone 3gs installation manual of this spy app.
When done with the set-up for Spymaster professional on either of OS, log on to your spy software levels in your cell. Here, you can track all Tinder task and more regarding Spymaster expert dashboard.
Conclusions
So, this is one way to crack someone's Tinder accounts. With Spymaster professional, you'll be able to do so remotely and without people understanding about this. More, you'll get usage of several other spy properties like social media monitoring, multimedia tracking, site tracking, net task monitoring, retrieving erased communications, and a lot more. Just what are your looking forward to? Become Spymaster expert today and keep them secure online!